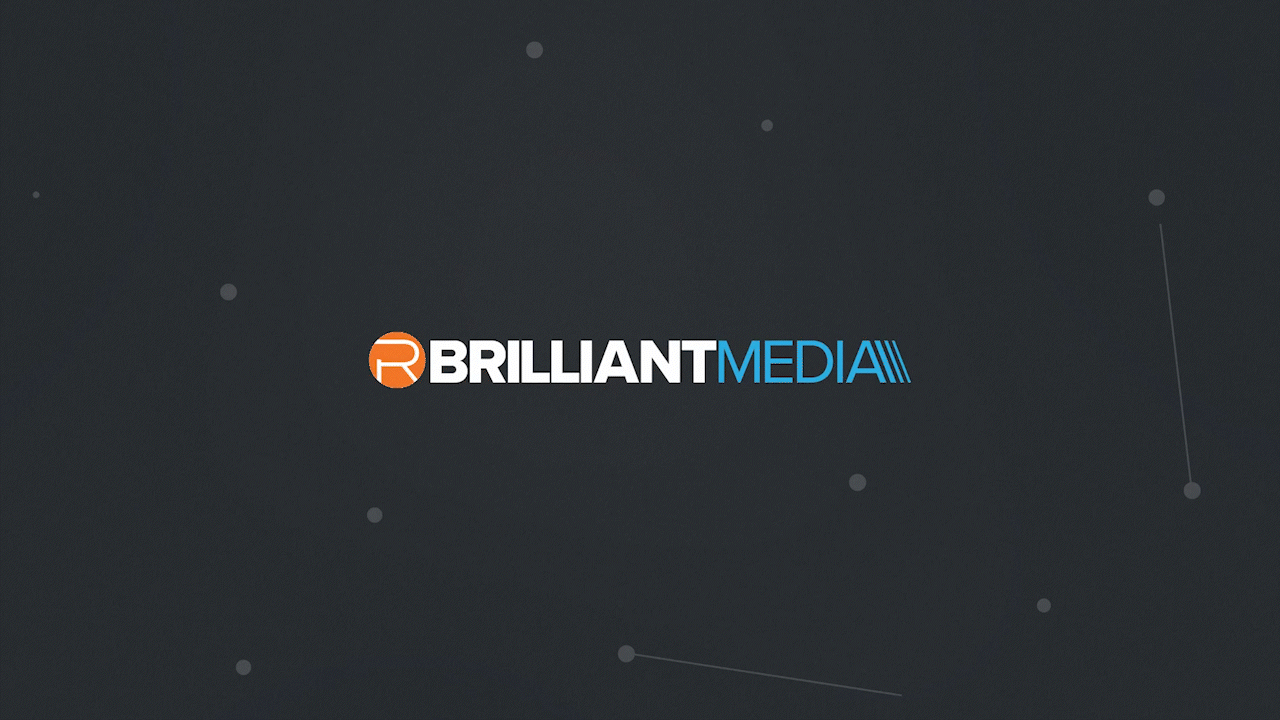 Building a local marketing agency into a regional hero
Since 2015, R Brilliant Media, a marketing agency led by experienced entrepreneur Rick Rambaldo, has been steadily growing its impressive portfolio of local big-name clients. Mr. Rambaldo has a long-standing reputation for strategizing traditional media buys, but sought to expand his business regionally in a way that pushed the boundaries of modern digital marketing. To do so, he needed to rebuild his agency's image.
Identity
 Brand development • Positioning • Key imagery
Promotion
 Digital media • Print Collateral • Motion
Experience
Layout & packaging
The Mission
 R Brilliant Media needed to capture a wider regional market share while transforming its reputation for savvy media buys into one for progressive marketing tactics.
The Solution
 We decided to undertake a full rebrand for the agency, which included designing a new logo system, developing new messaging, and crafting a variety of fresh marketing materials.
The Result
R Brilliant Media has significantly broadened its reach by entering into ongoing contracts with regional clients, including one of the largest medical schools in the country.
Prework
Research & Ideation
I knew it would be challenging for an agency based in Erie - a smaller, locally-oriented community - to break into larger markets like Cleveland and Pittsburgh. I began my research through this lens, seeking to understand the different expectations that a more urban demographic may have. I also looked for ways to visually differentiate R Brilliant as a progressive agency in both communities without alienating the other.
Brand Building Blocks
Typography
After I had some solid insights from my research, I started looking into typography options that could jumpstart the brand's identity. Starting with R Brilliant's core desire to be perceived as modern and progressive, I tested a range of clean and professional sans-serifs that are commonly used in tech user interfaces. We moved forward with two heavily contrasting weights of Proxima Nova, which combines the best qualities of the most famous sans-serifs with a modern, geometric flair. The two weights provided enough font options versatile without being overwhelming to apply.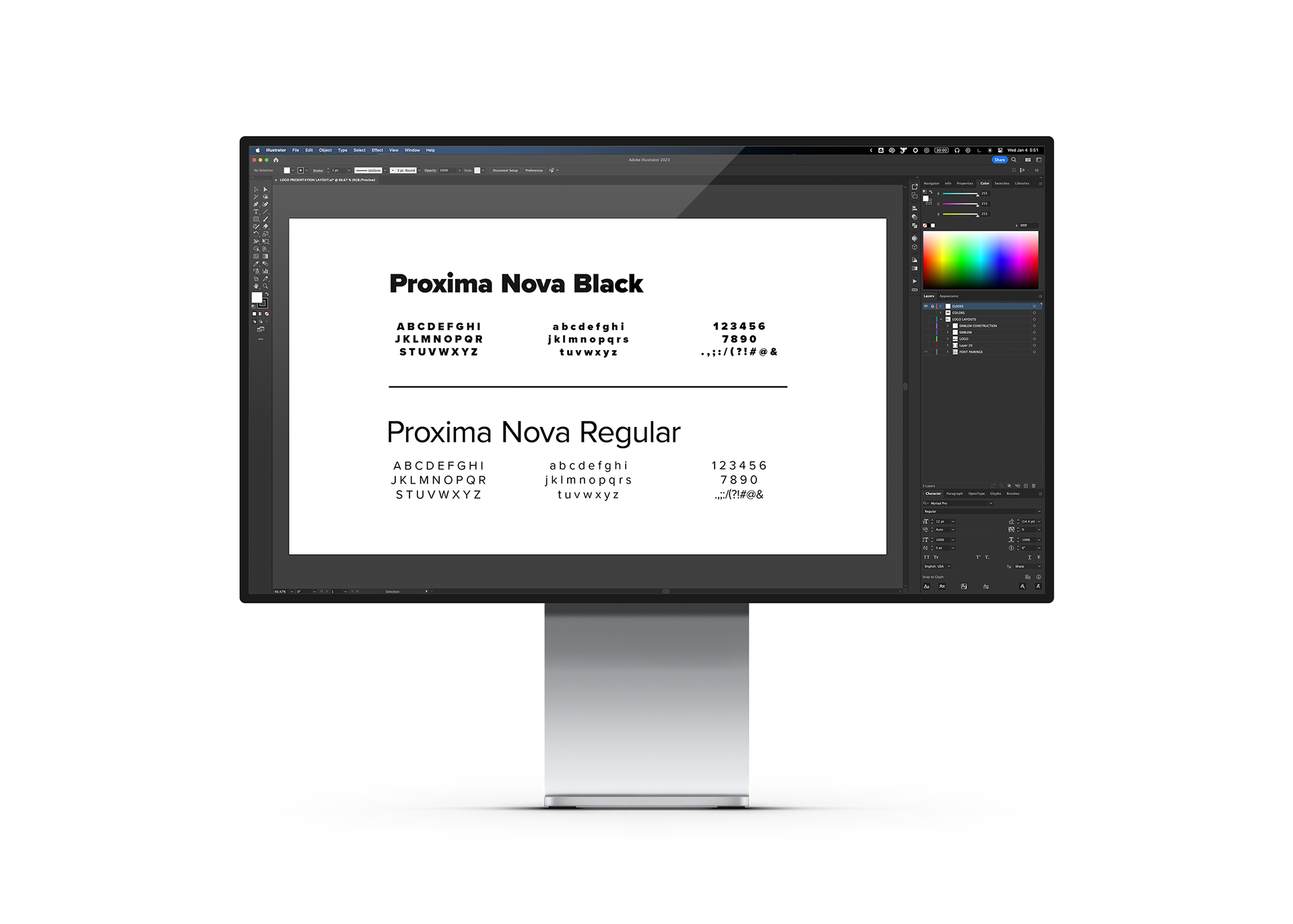 Brand Building Blocks
Color Palette
Once the brand had a basic voice in place through the typography, I could deepen it with a distinctive color palette. R Brilliant considered their orange, blue, and green color palette to be a keystone of their existing brand and a symbol of their energy and creativity. With that in mind I opted to refine it rather than replace it, improving the palette's balance while maintaining its punchy, vibrant qualities. I also introduced a white and off-black to ground the palette and provide a neutral bridge between the primary colors.
Brand Building Blocks
Logo
With the core brand elements in place, we moved on to the most critical element of the rebrand: the logo. R Brilliant's current logo was a wordmark revolving around an almost monogrammatic "R." The agency wanted to take a similar approach again, so I updated the concept with a proprietary "R" emblem that was more reminiscent of a digital button or app icon. Both of the font weights we had previously selected were used to separate "Brilliant Media" in various logo lockups with the emblem. Where the previous logo had an emphasis on radio buys, the new one had a clear focus on modern digital aesthetics.
Brand Building Blocks
Auxiliary Elements
To give the brand more elements to work with, I created an abstract circle system that was based on the golden ratio and influenced by Swiss Design - an underpin of contemporary digital design. I also developed a dot-grid pattern that could be used dynamically with the circle system to create a smarter visual over flat color or photo-based backgrounds.
Putting it to Work
Promoting the New Identity
R Brilliant Media invested in media placements to launch its new visual identity. These placements included a short animation introducing their new logo and tagline, various large-format print placements, and a direct mail marketing campaign with custom-printed packages containing an agency capabilities book and corporate gifts.